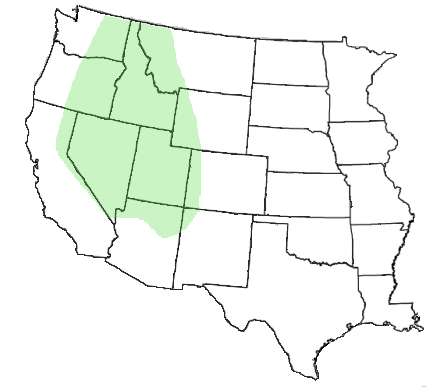 Penstemon palmeri,
Palmer Penstemon (Native)
Perennial, 2½ – 5 ft. tall. Blooms late spring, early summer with showy white/ pink blossoms. Adapted to Rocky Mountain, Great Basin and southwest desert areas. Grows wild from low to mid elevations, usually along roadsides, open areas, slopes and on disturbed sites. Does well in coarse to fine soil textures, often gravelly or rocky. Tolerates weak acid and alkali. Semi-evergreen, forage palatable to wildlife and livestock during spring and winter. Valuable as an ornamental and to revegetate and stabilize disturbed sites. Also used for range and wildlife habitat improvement. Minimum precip. is 7 – 9 inches. Plant in fall 1/8 – ¼ inch deep. 600,000 seed/lb.
Named Release: 'Cedar' (Cultivar) Released in 1985 by the Los Lunas, NM PMC. Selected from a source near Cedar City, Utah. Intended for use on adapted sites on western rangelands for winter forage, erosion control, plant diversity, beautification and wildlife habitat.
USDA: Plant Profile | Plant Guide