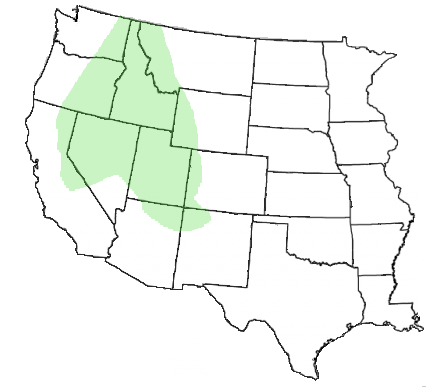 Penstemon venustus,
Venus Penstemon (Clearwater Selection) (Native)
Perennial, 1 – 3 ft. tall, occurring on arid-lands in the interior west. Bright lavender to purple-violet bloom occurs in the early summer. Grows on open, rocky slopes and valleys at mid-elevations. Valuable forb for revegetation of disturbed sites. Plant in fall ¼ inch deep. 300,000 seeds/lb.
Named Release: 'Clearwater' (Selected  Class) Released in 1994 by the Aberdeen PMC from a Clear Water River drainage in ID. Intended use is for erosion control and beautification.
USDA: Plant Profile | Plant Guide