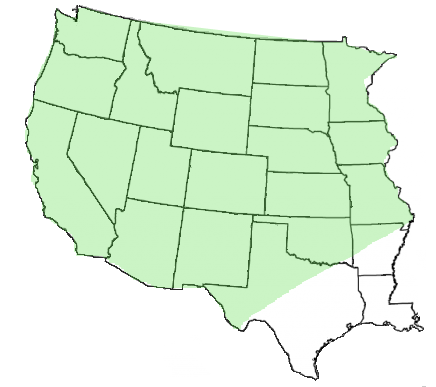 Linum perenne,
Perennial Blue Flax (Introduced)
Perennial, 1 – 2 ft. tall. Blooms late spring with sky-blue flowers. Short-lived, drought-tolerant, semi-evergreen forb. Introduced from Eurasia but naturalized in US. Adapted to central and western US. Does best on well drained porous soils from low to sub-alpine elevations. Tolerant to moderately alkali and weak acid and salty soils. Intolerant to poor drainage and high water tables. Will grow in full-sun to partial-shade. Good palatable forage in spring, late fall and winter. Used for beautification, range and wildlife habitat improvement and revegetation of disturbed sites. Minimum precip. is 9 – 12 inches. Plant 1/8 – ¼ inch deep. 285,000 seeds/lb.
Named Release: 'Appar' (Cultivar) Released in 1980 by the USFS RES and Aberdeen ID PMC from a collection from the Black Hills of SD. Released as a native Linum lewisii but later determined to be a naturalized introduction species from Europe. Selected for vigor, beauty and competitiveness with grasses.
USDA: Plant Profile | Plant Guide | Fact Sheet